Hyeyoung Maeng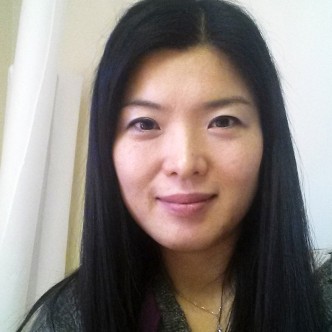 Specialist areas
Documentation Art
Contemporary Art
Korean Painting
Gilles Deleuze's Aesthetics
Transcendental Realism
Website
Biography
Hyeyoung was born in South Korea, and earned BFA, and MFA in Art Education, and Korean painting at Kyung Hee University, South Korea. After 10 years working experience as a Korean painting artist, she came to San Francisco to study contemporary art in MFA program at SFAI. Hyeyoung is currently a PhD candidate in Contemporary Art at LICA.
Her research question is how Gilles Deleuze's time-image is aesthetically visualized in Documentation Art of Korean Bunche painting which is a Korean painting technique using powder pigments mixed with water glue on Korean paper in multiple layers. Her practice explores the boundaries between film and painting, and develops an original approach to the presentation of process. This practice makes painting's invisible work visible, and reveals the normally hidden process of painting, a process which is imperceptible when audiences view only the final painting.
This research is related to the French philosopher Gilles Deleuze's 'Transcendental Aesthetics of Sensation,' 'Process Ontology,' and Henri Bergson's 'theory of memory'.  The digital documentation of the process of Bunche painting is associated with Deleuze's 'time-image' in relation to  virtuality, intuition, and the theory of memory.
Supervisor(s)