Gendered Citizenship and Performance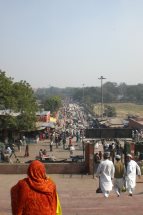 Elaine Aston is a partner member of the Gendered Citizenship and Performance Project funded by the UK-India Education and Research Initiative. The lead institutions are Jawaharlal Nehru University (JNU, Delhi, India) and the University of Warwick (UK). The project launched in April 2014 and runs until March 2016. The aims of the project are:
To apply multidisciplinary research to look at legal, socio-cultural and performative aspects of the construction of gender and violence against women.
To explore the notions of gendered citizenship, and commodification of women in everyday life along with issues of socialization in a globalized world.
To critique the role of media, fashion, film and television as aggressive market strategies of commodification.
To look at sex trafficking, pornography, sexual abuse and issues of rescue and empowerment.
https://www.facebook.com/GenderedCitizenshipAndPerformance/photos_stream