Postdramatic Theatre and the Political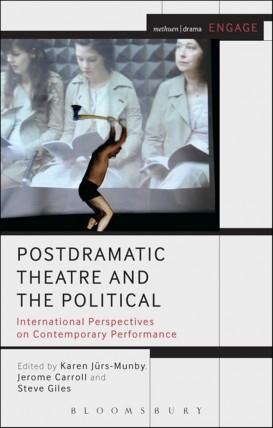 Is postdramatic theatre political and if so how? How does it relate to Brecht's ideas of political theatre, for example? How can we account for the relationship between aesthetics and politics in new forms of theatre, playwriting, and performance?
The chapters in this book discuss crucial aspects of the issues raised by the postdramatic turn in theatre in the late twentieth and early twenty-first century: the status of the audience and modes of spectatorship in postdramatic theatre; the political claims of postdramatic theatre; postdramatic theatre's ongoing relationship with the dramatic tradition; its dialectical qualities, or its eschewing of the dialectic; questions of representation and the real in theatre; the role of bodies, perception, appearance and theatricality in postdramatic theatre; as well as subjectivity and agency in postdramatic theatre, dance and performance.
Offering analyses of a wide range of international performance examples, scholars in this volume engage with Hans-Thies Lehmann's theoretical positions both affirmatively and critically, relating them to other approaches by thinkers ranging from early theorists such as Brecht, Adorno and Benjamin, to contemporary thinkers such as Fischer-Lichte, Rancière and others.
Edited by Karen Jürs-Munby, Jerome Carroll and Steve Giles, this book grew out of an international conference on Postdramatic Theatre as/or Political Theatre: Representation, Mediatisation and Advanced Capitalism, held at the IGRS in London in September 2011.