Professor of Performance and Writing - Tim Etchells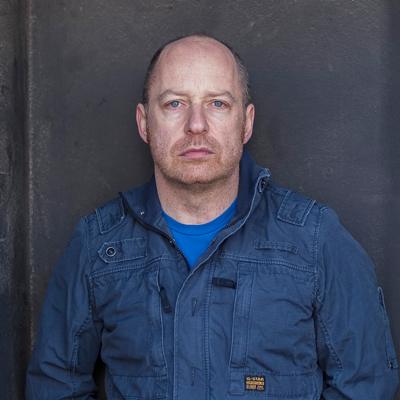 Specialist areas
Writing for Performance / Writing as Performance
Improvisation
Contemporary Performance Practice & Process
Collaboration
Website
Biography
Tim Etchells is an artist and a writer based in the UK whose work shifts between performance, visual art and fiction. He has worked in a wide variety of contexts, notably as the leader of the world-renowned Sheffield-based performance group Forced Entertainment and is currently Professor of Performance and Writing at Lancaster University.
Since 2008 he has exhibited widely in the context of visual arts including the Biennials Manifesta 7 and 9, October Salon (Belgrade), Goteborg Biennial and Folkestone Triennial 2014. Recent exhibitions include For Now (solo, Plymouth Arts Centre, 2015), Risk (Turner Contemporary, Margate) The Facts on the Ground, (solo, VITRINE, 2015), The Cipher & The Frame, (Cubitt, 2015), Version Control (Arnolofini, 2013), Who Knows (solo show, Contemporary Art Gallery, Vancouver, 2014),  The Part in the Story... (Witte de With, Rotterdam, 2014), MirrorCity (Hayward Gallery, London, 2014) and Folkestone Triennial 2014. Recent publications include Vacuum Days (Storythings, 2012), While You Are With Us Here Tonight (LADA, 2013).
Recent work directed by Etchells with Forced Entertainment includes The Notebook, based on the novel by Hungarian writer Ágota Kristóf, Complete Works: Tabletop Shakespeare, The Coming Storm and Tomorrow's Parties. Produced with a group of international partners these and other projects made with the group continue to be presented widely in the UK and further afield in a range of festivals and other contexts. Etchells recent solo performance - A Broadcast / Looping Pieces and his collaboration with violinist Aisha Orazbayeva Seeping Through - both form part of his research around approaches to text and improvisation in contemporary practice.