Li Yuping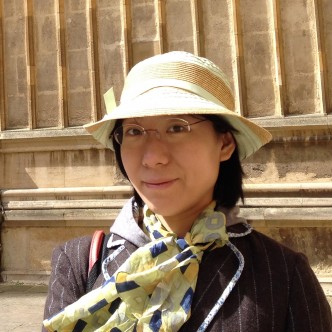 Specialist areas
Landscape Painting and Cross-culture Study
Space, Perspective and Concept of time in Painting
Emptiness in Landscape Painting
Painting Materials
Website
http://www.liyuping.weebly.com
Biography
My PhD study attempts to develop and create new form and style of contemporary landscape painting through a cross-cultural exploration and practice-based research.  It attempts to critically investigate the genre of landscape painting, and some of its specific theoretical concepts, practical methods and materials language between ancient China and modern and contemporary West, with a focus on how to think and use the ancient methodologies to make today's contribution. 
This study argues some specific Chinese art theories, philosophy ideas and methodologies of painting and calligraphy can be well applied and fused into contemporary landscape painting practice, as a result to challenge our conventional understanding about pictorial space, perspective, concept of time in painting, etc. and so to expand existing artistic formats. 
This study is not only a cultural and regional exploration crossing and referencing between Eastern and Western art, but also a methodological compromise from the ancient to the contemporary art, which might bring this research a little bit different. 
Supervisor(s)