Eternity — Exhibition — Li Yuping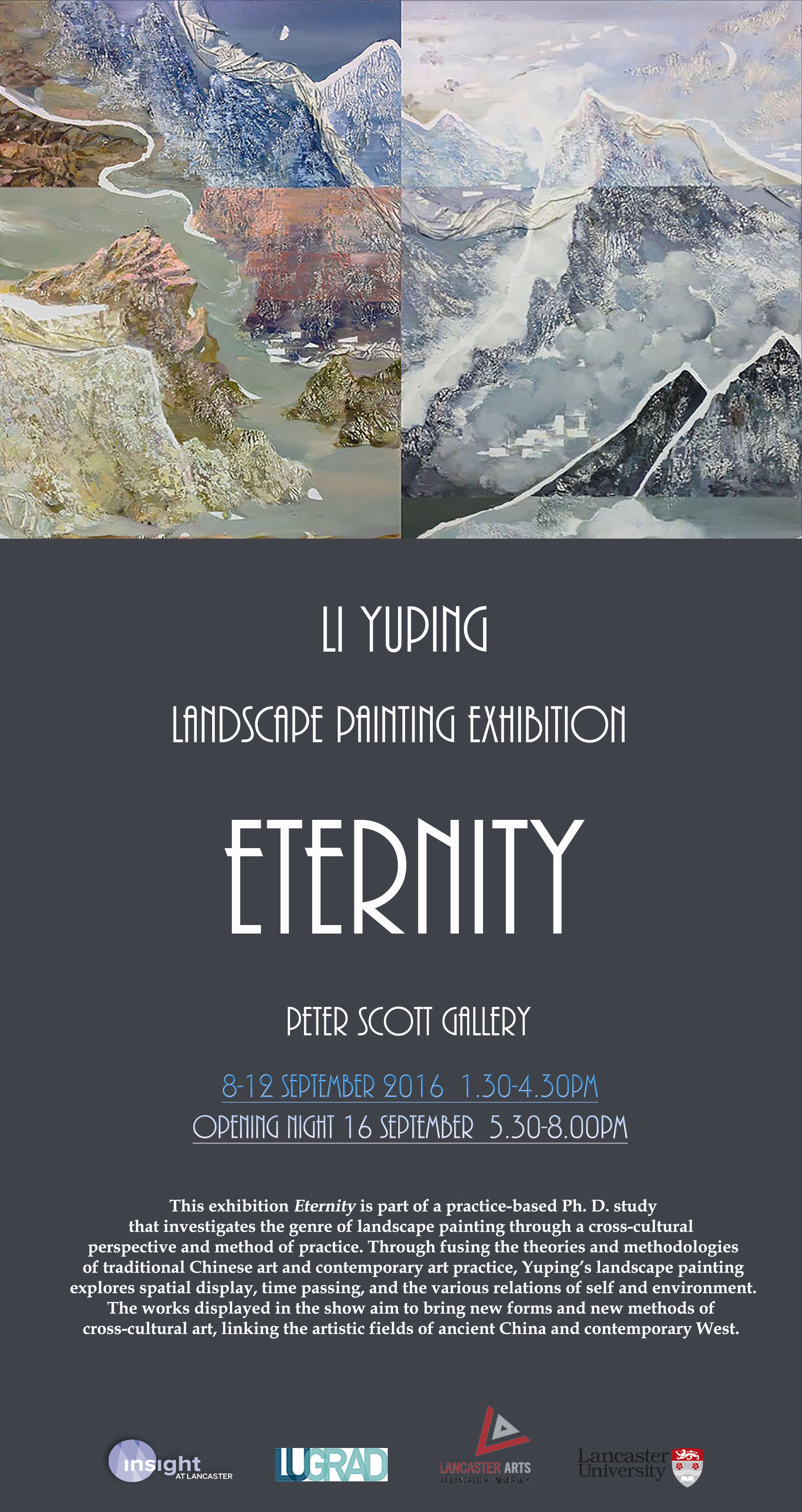 Opening times:
Thursday 8th, Friday 9th, and Monday 12th September (1.30 – 4.30 pm)
Closed from 13th to 16th September for Viva
Opening Event: Friday 16th September 5.30 – 8 pm (All are Welcome)
This exhibition Eternity is part of a practice-based Ph. D. study that investigates the genre of landscape painting through a cross-cultural perspective and method of practice. Through fusing the theories and methodologies of traditional Chinese art and contemporary art practice, Yuping's landscape painting explores spatial display, time passing, and the various relations of self and environment. The works displayed in the show aim to bring new forms and new methods of cross-cultural art, linking the artistic fields of ancient China and contemporary West.