In Light of Monochrome | Exhibition and Symposium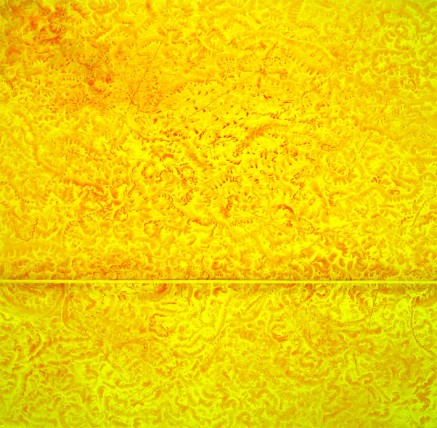 An exhibition exploring the genre of the monochrome in painting
curated by Heather Boxall | Bradford College
In Light of the Monochrome explores the many interpretations of the monochrome genre. The monochrome has the quality of being luminous, emitting or reflecting light through the painted surface. Light can also be regarded as a condition of spiritual awareness, divine illumination, which references the 'transcendental' or 'sublime' often attributed to the monochrome. Artists are also exploring the monochrome through digital and photographic light techniques. This exhibition brings together some contemporary reflections on the genre.
Exhibiting artists include Jane Harris, David Batchelor, Pip Dickens, Estelle Thompson, Heather Boxall, Manya Donaque and Clare Booker.
The exhibition opening will be preceded by a symposium.
Private View: 5th March 2015 from 4.30pm until 7.30pm
Symposium: Thursday, March 5, 2015 from 10:30 AM to 4:00 PM
Exhibition: 6th March until 25th March 2015.
Bradford College, The Dye House Gallery is open weekdays, from 11am until 4pm
More information: https://www.bradfordcollege.ac.uk/about/arts-culture/news-events/inlightofmonochrome
BOOKING INFORMATION via Eventbrite Link
Pip Dickens symposium paper :
Netherworlds of Greyness: Green-lipped Geishas and Old Sheep Dogs