FULLY AWAKE: EXHIBITION OF TEACHERS OF PAINTING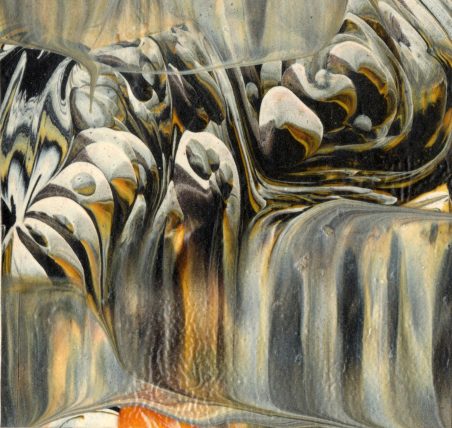 Untitled, paint on paper, copyright Pip Dickens
FULLY AWAKE is the second in a series of a multi-exhibition project organised by 'Teaching Painting' group.
2nd — 18th November 2017
Private View: Friday, 3rd November 2017 from 6.30pm
The entire FULLY AWAKE exhibition cycle is in five parts (in five different venues) and will eventually involve 180 artists over a two-year period.
This second exhibition at House For An Art Lover, Glasgow will include 36 works. The following 12 artists have been invited to exhibit work and also to invite an additional two 'guest' artists to exhibit work alongside them. The 12 exhibitors teach painting at HE institutions and their guests comprise one artist who was influential to them when they were studying painting and also one student that they have taught painting to. As such the project evidences the ongoing inter-connection teachers and students of Art enjoy.
Jo Addison with Oona Grimes and Dani Smith
Maggie Ayliffe with Dave Ryan and Simon Harris
Steve Carrick with Garry Barker and Samantha Cordery
Majella Clancy with Louise Wallace and Julie Ellis
Richard Creed with Jai Chuhan and Tony Smith
Sean Cummins with Gill Ord and Frank Kent
Pip Dickens with Estelle Thompson and Lucy Smalley
Nelson Diplexcito with Stuart Mackenzie and Jose Rafael Cordeiro Mendes
Christopher McHugh with Clyde Hopkins and Lauri Hopkins
Dougal McKenzie with Tony Hill and Susan Connolly
Tom Palin with Joe McGillivray and Phoebe Ridgway
Estelle Thompson with John Golding and Donal Moloney
A limited edition catalogue is available for this exhibition and, in addition, Teaching Painting aim to produce a substantial publication to coincide with the end of the cycle of exhibitions in Edinburgh in August 2018.
Teaching painting is the name of an organisation, formed at Manchester School of Art in 2015 whose remit is to investigate and exchange ideas about the teaching of contemporary painting practices within art schools. The group has grown substantially and now includes teachers and lecturers of painting across many UK, Art institutions.
For more information contact p.dickens@lancaster.ac.uk