Making Meaning in the Arts: Grayson Perry in conversation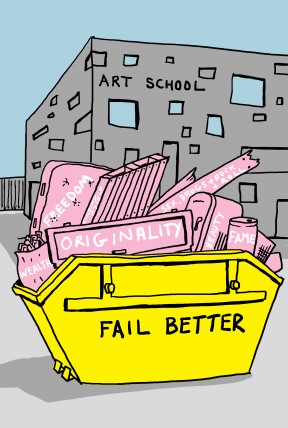 Insight, the new creative research centre at Lancaster University, launches on Friday 28th November.
There will be a special appearance from celebrated artist and social commentator Grayson Perry, in conversation with our very own Professor Charlie Gere.
Grayson Perry is one of Britain's most respected and popular artists. He works in a variety of media, including pottery, print, and tapestry, but also makes successful television programmes, curates exhibitions at major galleries, and collaborates with architects and fashion designers. Grayson's work in all these media evince not just skill, talent and wit, but also a considerable sensitivity about what he is representing. He is likely to be remembered as one of the most acute artistic commentators on the social realities of class, identity, gender and sexuality.
This makes him an ideal figure with whom to discuss some of the most pressing questions for those working in the arts, and for society more generally. What is the meaning of art in our current situation, and in the context of our media-saturated society? How can art help us make our existence meaningful? What role does the making of art have in the construction of meaning? What is the future for art in a world increasingly subject to reductive neoliberal utilitarianism? What role might universities and other such institutions have in helping determine the future of art?
Grayson Perry will discuss these and other questions in conversation with Lancaster University's professor of media theory and history, Charlie Gere. These are also some of the questions at the forefront of Insight, a new creative research centre at Lancaster University. As researchers our focus on 'making meaning' reflects the importance of practice in our work, and highlights our interest in the ways in which the arts take on significance and value in society.