Lecturer in Fine Art - Painting Pip Dickens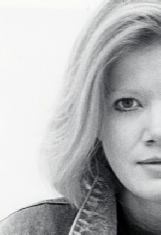 Specialist areas
Painting
Colour
Cinematic Themes
Japanese art
Light
Senses in art practice
artist studios
Katagami stencils
Wordless Novels (Lynd Ward) Collector
Teaching Painting Organisation Steering Committee Member
Website
Biography
Pip Dickens (b. 1962) is a painter concerned with visual perception, in particular, examining and challenging theories and methodologies of colour reception, light and movement within the second dimension. She studied her Masters at The Slade School of Fine Art (UCL).
Concepts of illusion and double meaning are recurring themes - The notion that we may receive two contrasting visual (or intellectual) responses to a single stimulant. She is interested in playing with ideas of extremes and visual confusion - a kind of "terrible beauty".
Her painting methodology is determined by the subject matter and often juxtaposes conventional painting techniques with innovative methods to create unusual surfaces, layers and textures. Depth and surface contrasts are particularly important in her work.
Her work draws upon many sources from natural phenomena to the darker elements of phantasmagoria, from opacity to transparency, from rhythms within music to pattern structures in nature, from cinematic devices to literary sources.
Although common themes connect individual investigations, she dispels a singular stylistic approach in preference for innovating and testing new methodologies as a direct response to the subject matter.
Recent
In 2010-2011 she was the Leverhulme Trust Award Artist in Residence at the University of Huddersfield, Department of Music collaborating with composer, Professor Monty Adkins on synergy between music and painting through research of Japanese aesthetics. 
She also undertook research in Kyoto and co-authored a book 'Shibusa - Extracting Beauty' with Adkins.
Resultant works were exhibited in a solo exhibition at Daiwa Anglo-Japanese Foundation, London in 2012.
In addition to her painting practice she has worked with Ken Shuttleworth's architectural practice, Make Architects, on a design treatment for a major integral public art commission for a development in London.
Her work has been purchased by numerous private and public collections including architects, commercial, leisure and financial institutions.
In 2013 a substantial solo exhibition 'Pip Dickens - SCREEN' comprising newly commissioned and recent paintings influenced by Japanese aesthetics and photochemical cinematic references showcased at Rugby Art Gallery & Museum and was supported using public funding by the National Lottery through Arts Council England.
In January 2014 a painting from the 'Toward the Light' solo exhibition was purchased for the permanent Collection at Cartwright Hall Art Gallery, Yorkshire.
She recently contributed to a new publication Sensory Arts and Design, edited by Ian Heywood which launches in 2017 and is published by Bloomsbury in its Sensory Studies series.  Her chapter 'A Choreography of the Senses: The Painter's Studio explores what goes on in artists' retreats and how a range of senses are utilised in them.  http://www.bloomsbury.com/uk/sensory-arts-and-design-9781474280211/